Doug Fergolle Promotions
Based in Los Angeles and Dallas,
DFP is one of the top Branded Merchandise companies in the USA.
How One Growing Promotions Company Found New Ways Of Work-from-Home Expansion with Teks R Us

Overview
Doug Fergolle Promotions (DFP) came to Teks R Us in early 2019 with concern. DFP was growing across the country, and their former Managed IT Service Company was beginning to expand while neglecting to give the attention and care that DFP needed. That's when DFP sought more "boutique IT Services firms" and began asking around before finding Teks R Us.
The Owner Doug Fregolle was recommended to Teks R Us by one of the people in his network, who also happened to be a Teks R Us client. Immediately Doug Fregolle found out how Teks R Us takes great pride in learning the client business and tailoring solutions to the client's needs.
Quickly, Teks R Us came in as DFP's Virtual CIO and remote IT Staff. In week one, Teks R Us did a complete inventory of all IT equipment and made a list of the conditions for all IT assets. Teks R Us also recommended any needed upgrades and installed the replacements required.
As the new Managed IT Firm, Virtual CIO, and remote IT staff, Teks R Us created a schedule for each piece of equipment DFP would need to account for in their upcoming annual and longer-term IT budgets.
Once Teks R Us completed all recommended upgrades for DFP, they began leveling-up security and system settings to meet the best practice standards set by Teks R Us for each one of our clients. Teks R Us also provides monthly proactive and as-needed support as part of their Managed IT Services.
When Teks R Us began working with DFP in 2019, some of DFP's valued clients had moved to the Dallas, Texas area, and DFP had a small office in Dallas to support these clients.
Teks R Us aided DFP's remote offices with remote IT support and scheduled visits to Dallas as needed. Plus, when required, Teks R Us provided service assistance from local Dallas IT professionals to assist with in-person or remote support.
Covid 19
In March 2020, it became apparent that DFP offices would have to adapt to Work-from-Home, so Teks R Us adjusted our services to provide VPN/RDP access as needed and built secure connections using encrypted and 2-factor authentication as required. At the same time, DFP could now remain fully functional in operations, even from a Work-from-Home environment during and post the pandemic.
The transition to Work-from-Home went so smoothly.
DFP decided it would be best to close the LA office allowing all LA Staff to Work from Home permanently, and transition Accounting and HQ rolls to the Dallas office. During this migration, Teks R Us recommended that DFP move to QuickBooks Online Advanced from QuickBooks Enterprise, and Teks R Us could migrate their phone systems to RingCentral.
These migrations provided by Teks R Us allowed DFP team members seamless, secure, anytime access to crucial business information and the ability to turn a smartphone or an iPad into an extended office in the cloud.
With Microsoft, QuickBooks, and RingCentral applications, the DFP staff could now have the same access from a phone or iPad as they would in the office.
Teks R Us provided each DFP team member with the ability to access their workstations from anywhere, on any device.
With Teks R Us Managed IT DFP, team members could do everything they usually do from a workstation, including start a video or audio meeting, text, or TEAMS chat with anyone in seconds. All while working from home on any device.
Plus, all team members could: share files, check account info, view purchase orders or invoices, or even take payments over the web, just like we did for Doug Fergolle Promotions. Because of the ease of this transition, DFP expanded staffing to include sales support over the entire United States, with in-home offices around the country closer to the clients they support.
Takeaways
Understanding our clients helped us get a clear picture of the best support plan to enable them to be as agile as required, recommending solutions that could grow and adapt to changing conditions.
The migration and use of Office 365 with SharePoint, OneDrive, and Teams, along with QuickBooks Online and RingCentral, allowed DFP to weather changes in the Market, Economic, Geopolitical, and the COVID 19 Pandemic – giving Staff and DFP Customers faster access to needed information within systems.
We look forward to working with more amazing clients like Doug Fregolle Promotions to help them solve tech problems that can expand their business, save money, and avoid technology headaches with Teks R Us on your side.
If you are in the market or have questions about your IT services, give Teks R Us a Call at (888) 883-Teks option one or if you need a tremendous Promotional Products Company, contact Doug Fregolle Promotions at (323) 761-6813.
Extraordinary, Dependable, Reliable, Trusted and Secure…
Teks R Us  IT Services are among the best in class and a wise choice for your business.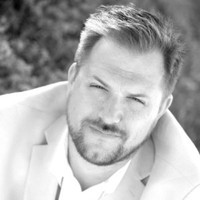 If you're looking for a Technical Solutions Architect to help you determine exactly how, where and why to  setup & manage your IT infrastructure properly for optimal usage with the highest quality results, reliability and support…  Teks R Us is here to help you achieve what you need.