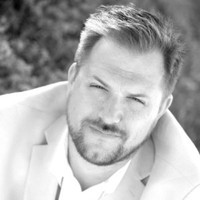 Schedule Your FREE
IT COST ANALYSIS NOW
Thanks for requesting your IT Cost Analysis with Teks R Us!
Please schedule a time to speak with Mike Egbert, Technical Solutions Architect and Founder at Teks R Us:
We look forward to learning more about your business and providing you the requested IT Cost Analysis with solutions to anything you may need tech related.
Customers that hire Teks R Us, include: Student Housing Facilities, Schools and Universities, Law Firms, Small and Medium sized businesses, Enterprise Corporations, Global Brands.
We're ready to help you! Schedule Your Time Now
By scheduling a time you are agreeing to allow us to email you with more information to prepare for a successful IT Cost Analysis and allowing us to send you follow-up information regarding our findings, offers and abilities to help you and your needs with IT services from Teks R Us.
Thank you,
Mike Egbert
info@teksrus.com
(888) 883-8357
Visit our website at TeksRUs.com